Simon's ABC Shutterfly Book
I have wanted to do this for a while and had the book made on another site that offers board book pages, but was waiting and waiting for a good deal and when it never came I decided to make it on Shutterfly, where I had a free 8x8 book so I only had to pay shipping, about $8!!!
It was super easy to make it since Shutterfly already has a super cute ABC template. I only had to change some text, add my photos, and make a few other minor tweaks. In the end it is a lot cuter than the book I had made on the other site. Also, I was concerned about the thickness of the pages and thought I might only let Simon look at the book supervised but I feel very comfortable letting him look at it by himself. I guess that will change if he ever decides that ripping up books is fun.
I went through my archives of photos and was able to find photos to go with all the letters of the alphabet. I like that as he gets older we can identify the picture word and the graphic word, like A is for angel, but there is an armadillo graphic, B is for bath, but there is also a bee graphic.
Cover: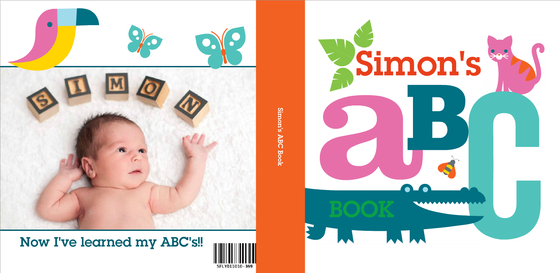 Intro page (I built this page from scratch):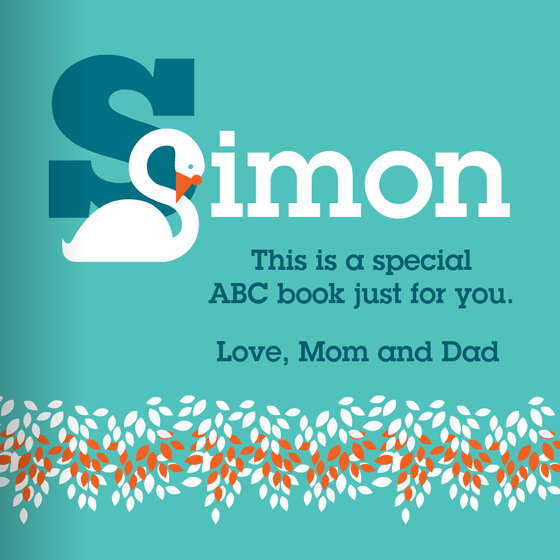 A-B: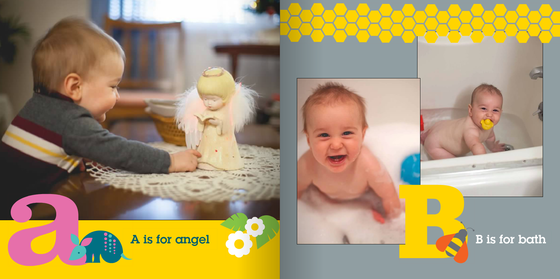 C-D: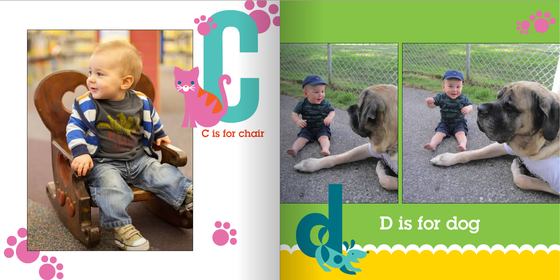 E-F: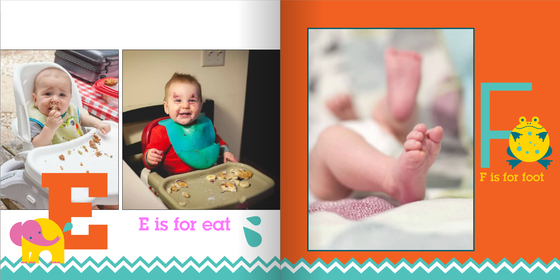 G-H: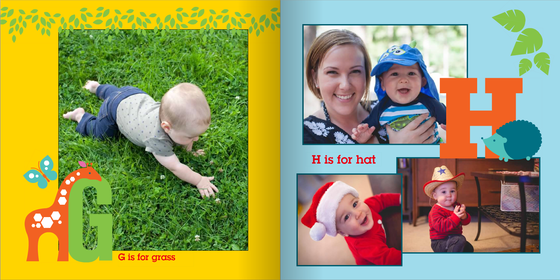 I-J-K: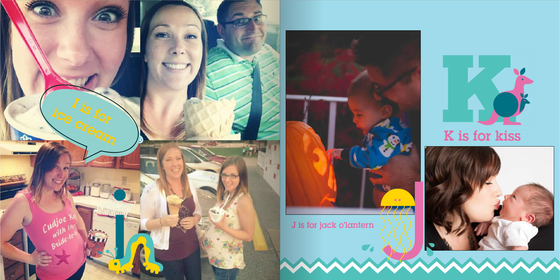 L-M-N: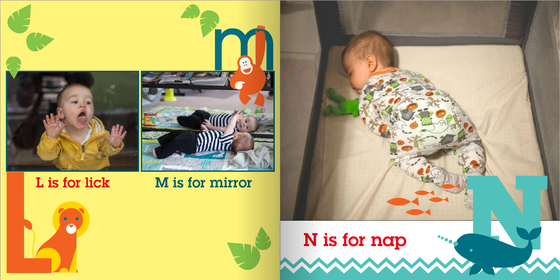 O-P-Q: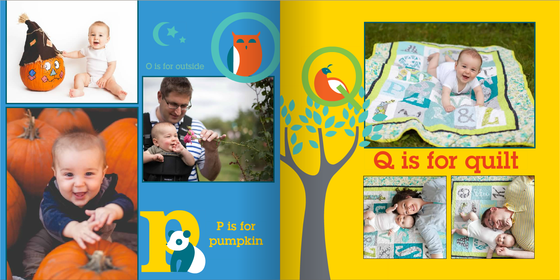 R-S-T: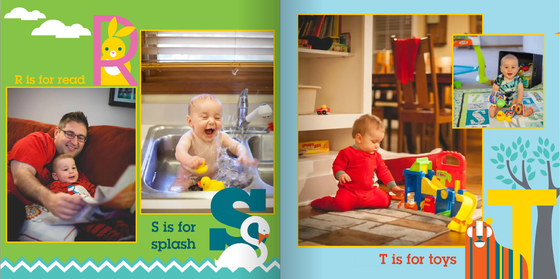 U-V-W: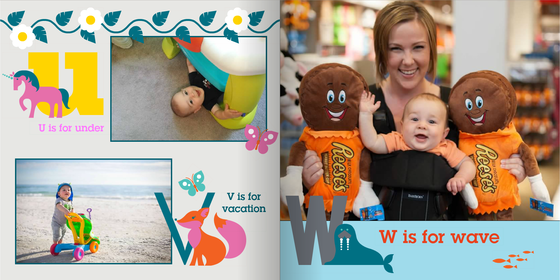 X-Y-Z: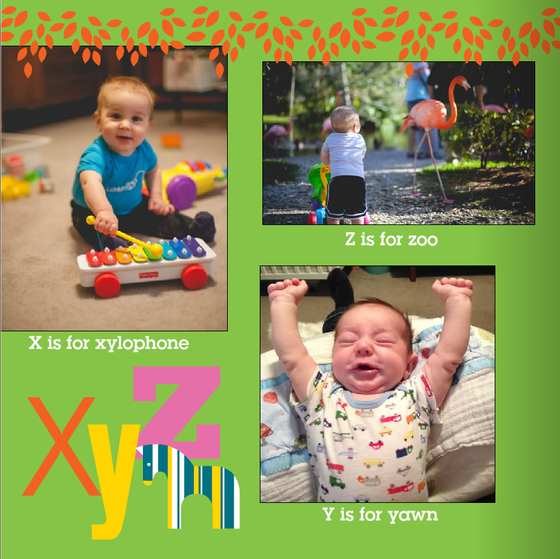 That's it!
posted March 2, 2015