Baby Herschberger: Week 32
My first week of staying at home was great! But so busy! How did I ever have time to work?! We had a super busy week, something every single night, and my days were full too.
I started out Monday with a to-do list and while I didn't get everything done, I made a good dent. One of the things was to make myself a weekly cleaning list with tasks to do each day so that I stay on top of cleaning instead of just letting it go and then doing it all at once. I am very happy with the list, but I didn't do a great job of keeping with it this week, haha. It's going to take me a little time to get the hang of it, but it motivates me!!
I spent a lot of time editing photos this week, and I did a few more photoshoots. I am really enjoying spending time on my little business. But not too long and I'll be taking a little break from it!
Monday night was a photoshoot with my brother-in-law, sister-in-law and nieces, Tuesday night was eye exams for both Kyle and I, Wednesday night was Christmas portraits at my old job, Thursday night was birth class, and Friday night we were in Indy.
On Wednesday my niece Kaylin came over, she didn't have school so she hung out with me. This is exactly the kind of thing I have been so excited to be able to do now that I'm not working, and it was great! I also got my hair cut on Wednesday. I have been growing it out for some unknown reason and finally decided I was done and ready to go shorter like I've been wanting to. I really like the way it turned out, it's a little shorter than I'd like long-term, but it's great for now!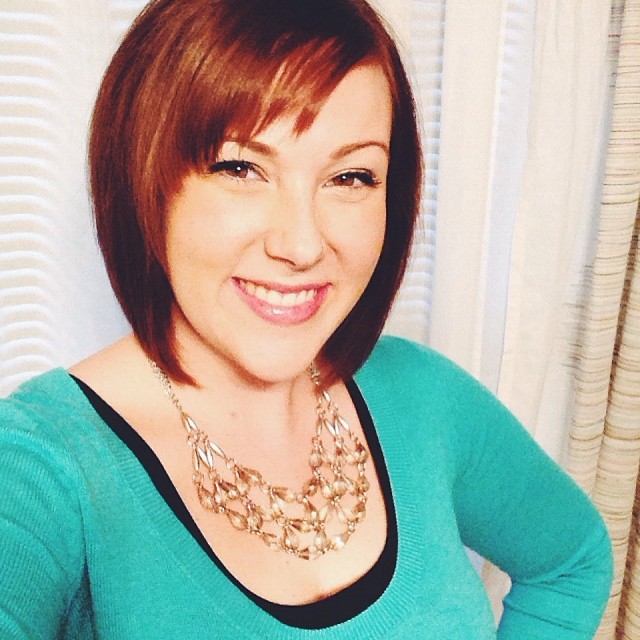 Our weekend plans involved Kyle taking Friday off so we could go down to Indy for our friend Marcus & Elizabeth's wedding, a wedding that we thought was at 7pm. So Friday morning we packed up and were out the door before noon to get down to Indy, check into our hotel, get ready and then go to the wedding. We stopped in Kokomo for a late lunch and for me to find some tights to wear with my dress. When we got back in the car I took a look at the wedding invitation I'd tucked in my purse and that's when I realized that the wedding was at THREE!!!! And at that moment it was 2:55 and we were still an hour or so away and not dressed for the wedding! I burst out crying and felt absolutely terrible, but Kyle reassured me that it was OK and made a plan. Going all the way to our hotel and then back to the wedding would have added a ton of time so we called our friend Cara to see if could stop at her house to change, that was a go, so we made our way there, I did my makeup in the car, got dressed and did my hair at Cara's, and after muddling our way through traffic we got there at 5pm, which I thought was horribly late but turned out perfect! The ceremony and reception were held in the same room and when we arrived they had just finished resetting the room for the reception and everyone was heading up, so we got to enjoy the whole reception! Marcus looked handsome, Elizabeth looked gorgeous, the room was beautiful, the food was delicious, it was great!!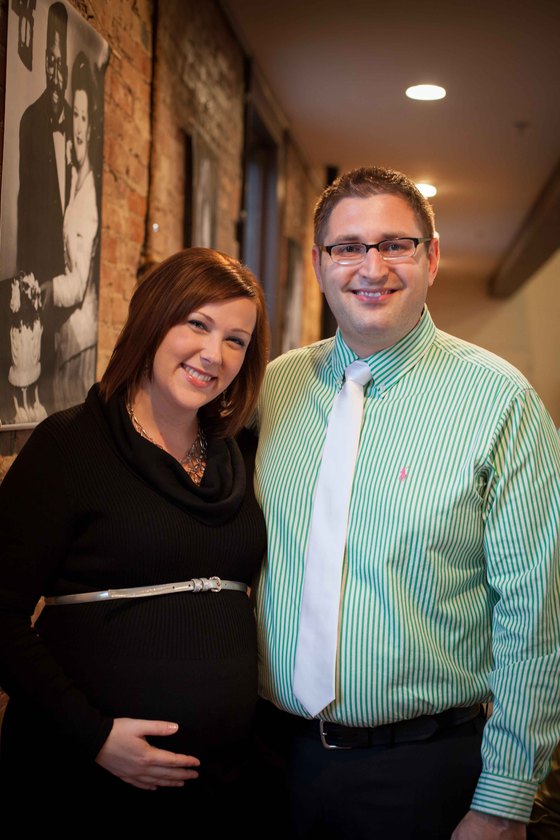 On Saturday morning Kyle flew out of Indy to go to Tampa for an RV show and I galavanted around Indy shopping, getting a pedicure, and visiting with the Dyksen's.
It was really a wonderful week and weekend and I'm looking forward to the week ahead! This next week is busy, but I really want to tackle a bunch of the house cleaning and organization that I want to get done before baby comes. I might work on my to-do lists for the week tonight and divide it up and make it more manageable!
«Pregnancy Update»
Weight gain: Well, at the midwife on Thursday I was 26 lbs over pre-pregnancy weight with my clothes and boots on, so let's say maybe 22 lbs over pre-pregnancy weight?
What I've been eating: Nothing exciting here, just hungry and a little sick feeling when I wake up in the morning but fine the rest of the day.
Baby/pregnancy purchases: Well, I needed something to wear to the wedding on Friday so I went out hunting for a dress I could wear to that, plus a wedding we're going to in mid-December and several Christmas parties. I went to a bunch of stores on Thursday and ended up returning a bunch of stuff later that night, but kept a sweater dress (non-maternity) from Carson's and a skinny silver belt from Kohls. I also kept a non-maternity sweater from Carson's that I plan to wear to my baby shower next week, which led me to buy a pair of maternity black skinnies on Saturday. Hopefully I'm done buying clothes now!!!
Babies growth and development status: Simon is almost 4 pounds and is busy practicing skills that will make it possible for him to swallow, suck, breathe and kick. On the way to the wedding he was rolling around like crazy! Not the normal kicks, some serious swishes and rolls! That night we laid in bed and watched him kick! We could see my belly moving as he moved, Kyle said it was "better than TV!" haha :)
«Pregnancy Ramblings»
Sleep is still a struggle, I need to start trying to take a nap in the afternoon.

Kyle downloaded a book on Audible called Simplicity Parenting, we listened to the intro on the way to Indy and really liked it. We paused it several times to discuss and let me just say how grateful I am that we are in such agreement on so many things. I am so excited to parent alongside him.

Birth class was really good again. This class was about emergency situations, which was good stuff to go over, and definitely makes me feel better having learned more, but I do admit I felt a little anxious during the class! This coming week is our last class and it is about after-care of the baby and mommy!

I'm back to wearing my ring on my finger, it doesn't seem to be as hard to get it on and off, and the chain I was wearing it on is an annoying length, I'd like to find a longer one.
posted November 10, 2013