Baby Herschberger: Week 30
Week 30 - WHAT?! I can't believe I am 3/4 of the way done with this pregnancy! I just know the next 10 weeks are going to FLY by. This next week is my last week of work and I'm excited to start tackling my ever growing to-do list! I want to get a lot done sooner than later because by the end of November we'll be shifting into holiday gear with lots of parties and get-togethers, and… I'll be huge, haha. :)
This was my second to last week of work, so work-wise I am training my replacement, continuing to work on inauguration/homecoming related things, and trying for the most part to keep my nose out of new projects and just pass them on to everyone else. I went to the office twice and worked from home the other days, keeping up with emails, worked on some training sheets, and did a couple screen-sharing sessions with my replacement where we went through my digital files.
At home we made some progress on the nursery and just general organizing and cleaning. I'm excited to get the nursery all ready (and do a blog post with photos!). I'm also excited to get all of our junk organized. We have stuff in the garage and stuff in the basement that we rarely, if ever, use. Now is the time to purge as we accumulate a bunch of baby stuff.
We had our first birth class on Thursday! Our class is very full (10-12 couples I think), and all but one couple is due in between early December and early January. There's another couple with the same due date as us, and the wife's name is Tina! In the first birth class we covered the stages of labor, water birth, some about homeopathic remedies, and… I can't remember what else! All in all it was very good and I look forward to the next 3 classes.
On Saturday I spent most of the day in Warsaw/Winona Lake. Starting with a baby shower for my friend Lindsey that was so fun! Lindsey is having a boy and is due in just 3 weeks, so our little guys will be pretty close in age! I got to see a couple friends that I used to work with at Cerulean and catch up with them. After that I did some shopping and then scouted locations for photoshoots. I now have 2 awesome spots in Warsaw to do photos with clients, I'm so excited! Then I picked Josh (the kid we used to take to church when we lived down there and went to Leesburg Grace) up and we had dinner together, went to Fun Fest at Grace College, and finished the evening with ice cream at Ritter's. Time spent with Josh is always exhausting, he is a non-stop chatterbox!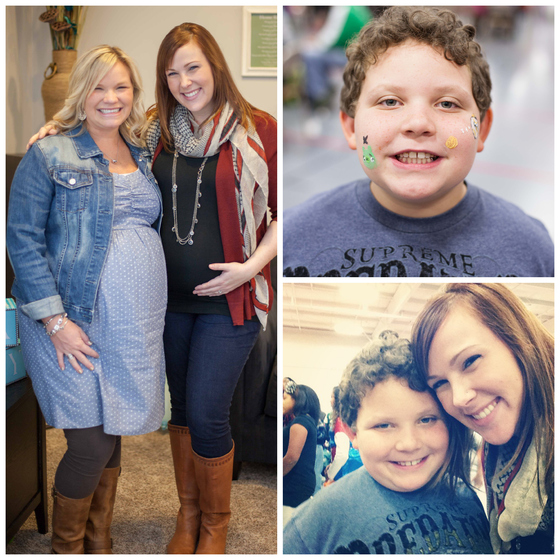 «Pregnancy Update»
Weight gain: Weighed in this morning at 20 lbs over my pre-pregnancy weight. I still feel fine about it, but I do think the midwifes would rather me not have gained that much by now.
What I've been eating: Nothing unusual, getting fuller faster I think.
Baby/pregnancy purchases: Hmm, nothing really this week. I did return some Old Navy maternity clothes, and then bought some more with that dang "Super Cash" they give you. I'll get that this next week, hopefully I like everything!
Babies growth and development status: Baby Si is around 3 lbs and while his skin is getting smoother as he plumps up, his brain is getting wrinklier as he smartens up! He can regulate his own body temperature so he's shedding the downy, body hair he's been sporting.
This is a short post, but hopefully in the coming weeks I'll have more time to write and a bigger variety of things to talk about!
posted October 27, 2013