Baby Herschberger: Week 13
The first trimester is over! I'm very excited to have made it to this milestone!
It's been a busy week around casa Herschberger, work is busy for both of us, we made a big purchase, and we went to Ohio for the weekend!
The big purchase was my golden chariot mama-mobile! It's a 2007 GMV Envoy with 70K miles, 4WD, and a tow capacity of 6,300 lbs.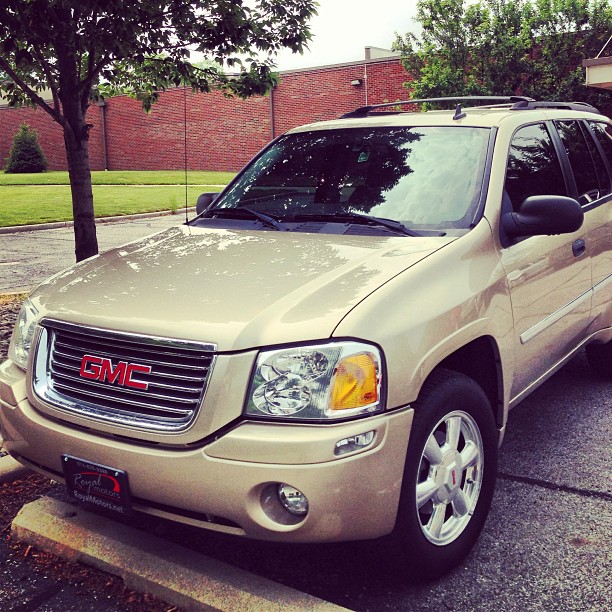 I already love it, it's very comfortable and I'm so excited that we found a great vehicle in our budget that can function as our family vehicle and that we can tow something with!
It has been very stormy in Indiana the last few days. It started Monday night with a big storm that knocked out our power for about 4 hours. Tuesday night I worked late and was driving home from 9:45-10:45 and got to see quite a lightening show (and lightening bugs!). Wednesday night I worked late again and drove home in the rain.
Friday I took the day off work with the intention of picking Kyle up in Fort Wayne around noon (he was in Texas most of the week), but he ended up having all sorts of delays and missed flights, so eventually he made it to Detroit, hitched a ride with a co-worker and I picked him up in Fremont. Eventually we made it to OH for a wedding/Uganda reunion! The bride was Alli Kilgore, one of the amazing girls I met in Uganda when I was 15. My dear friend Amber who I met at the same time and her amazing family also came to the wedding and we got to spend the whole weekend together! Saturday morning we went to the zoo - so fun with the kiddos (Solomon and Shiloh).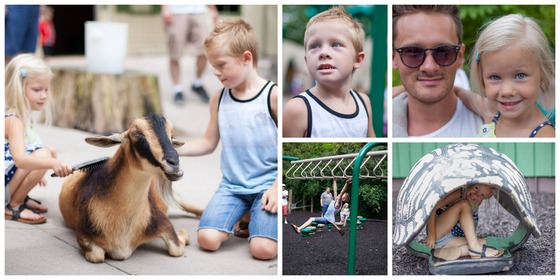 Then in the evening we drove about an hour from Cincinatti to the bride's grandpa's home for her beautiful wedding! It was such a blessing to see such dear friends.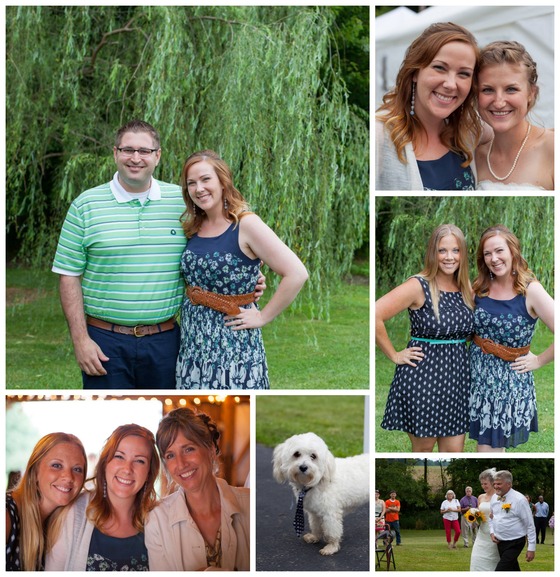 Weight gain: Still none. I'm assuming that's OK since I had some extra lbs to begin with. We'll see at my next appointment (July 12)
What I've been eating: I'm back on milk! Delicious, white, skim cows milk. I used to drink tons of milk, could drink it with every meal at home, then I noticed it making me stuffy and switched to soy or almond milk. Every once in a while I'd try cows milk and it would make so congested I felt sick. I have been super stuffy since getting pregnant, a combination of allergies amplified by pregnancy (hormones plus increased blood flow) so was definitely nervous to try milk again, but I got a 1/2 gallon on Tuesday night and I feel fine and am actually LESS stuffy!
How I've been feeling: Tired, but not so bad. Dizzy when I get up too fast (more than normal, I definitely have to take it slow).
Baby/pregnancy purchases: The Snoogle arrived! It's nice! I'm still getting used to it but it's already helped.
Babies growth and development status: Baby is the size of a peach (my fav!) and is developing vocal chords!
posted July 3, 2013