Nursery Inspiration: Part 1
When we started planning our move I started plotting all the redecorating I wanted to do. We decorated our old house pretty much in one weekend, so I was ready to take a little more time and freshen everything up! Well, along with that came the plotting for the nursery decor. I've been thinking about this, looking for ideas, and as of yesterday started buying some of the stuff I'll need to make the picture in my head happen. I'm not really into the super cute-sie babyish nurseries. The colors are going to flow well with the rest of our house.
The colors started when we painted the room light grey - a nice neutral color for a boy or a girl. After that we were looking at duvet covers for the queen (will be swapped out for a full before baby comes) bed in that room and went with this grey, turquoise, lime and magenta pattern: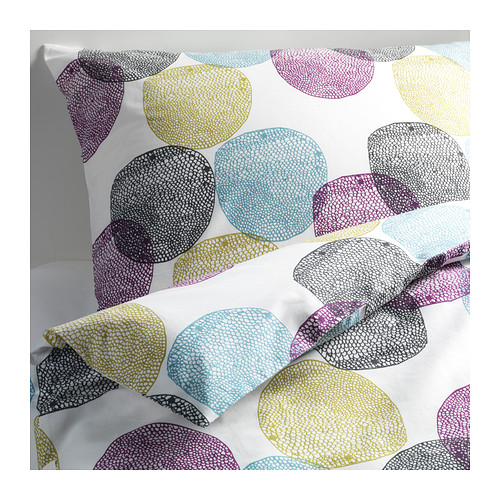 So the idea is that if it's a boy we'll go with turquoise and lime, and if it's a girl we'll go with turquoise and magenta. We already use turquoise in the living room so it should flow nicely.
I want to go with a loose book/alphabet theme, but I don't want it to be overly "theme-ey". Like, I'm not plastering the walls with Dr. Seuss posters or anything. I do want to do an alphabet wall and already own a few of the letters (K and T from our engagement photos) and I purchased 7 letters at Hobby Lobby yesterday. The alphabet wall will be something along these lines: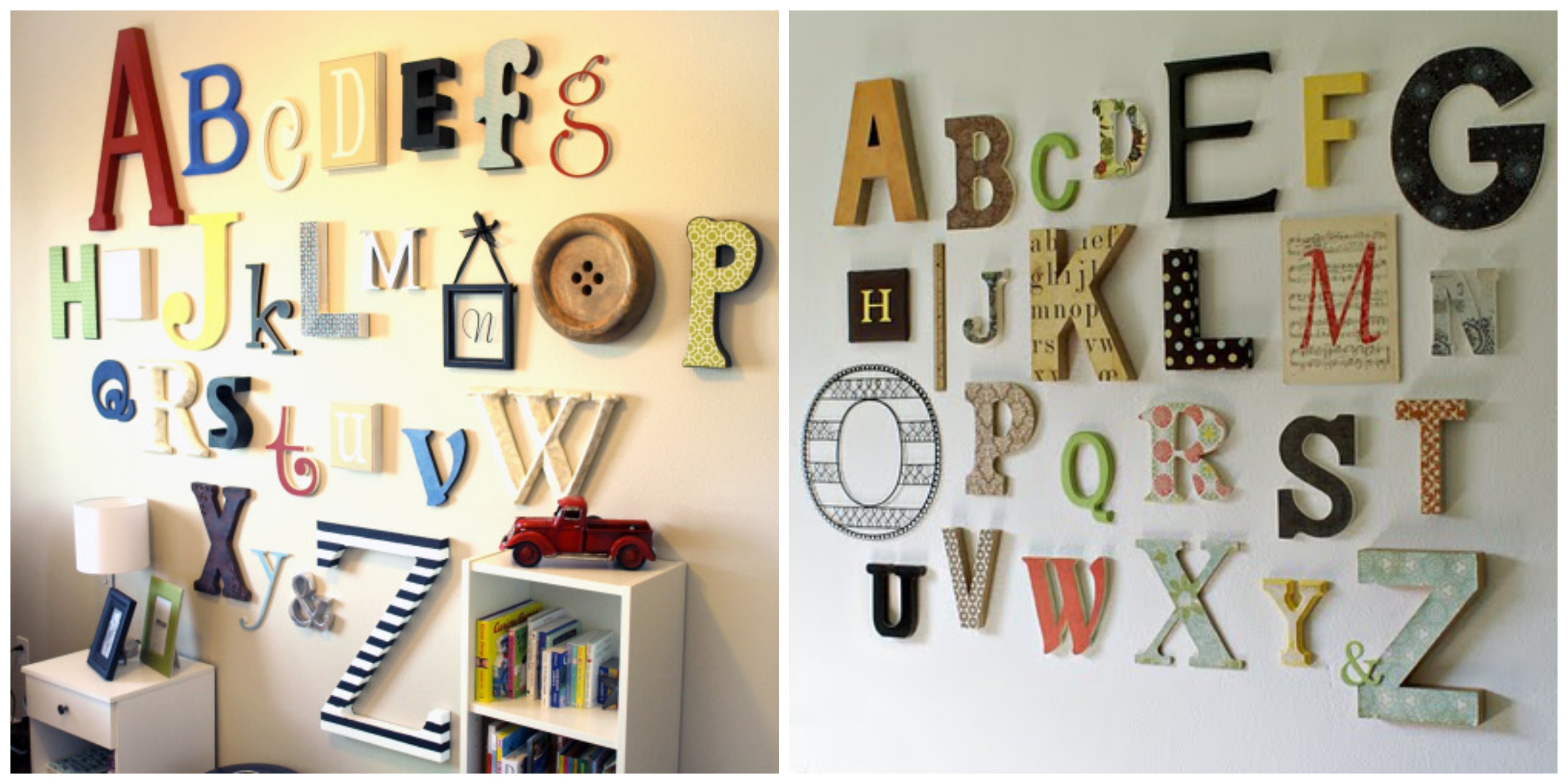 And as far as the book theme goes, I don't know yet, other than I just want lots of books! Since we're renting I don't want to hang a ton of stuff, but once we buy I like the idea of having a few front-facing book shelves where some books can be stored/displayed: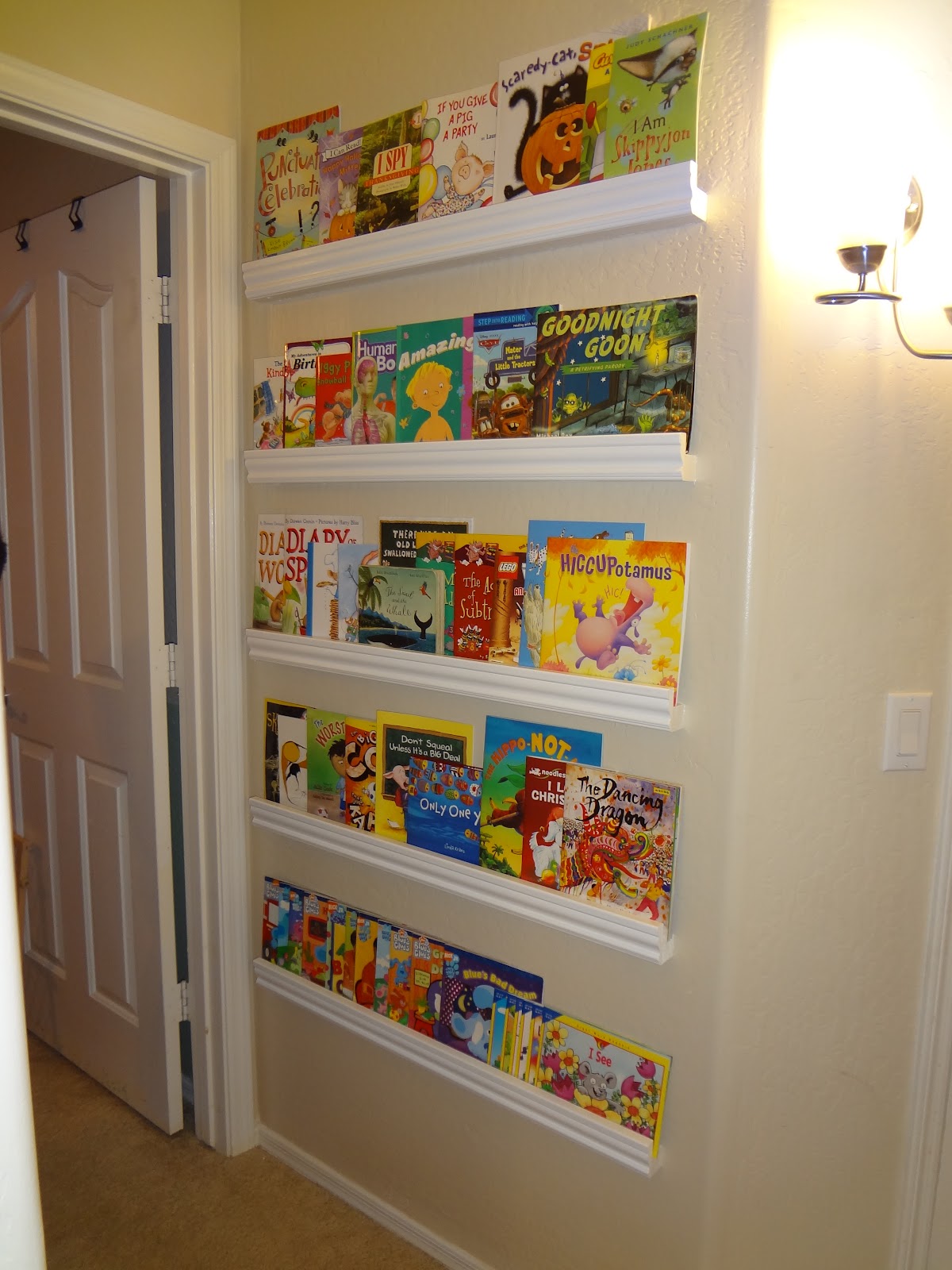 I plan on using our full size bed in there which has the most lovely bedframe: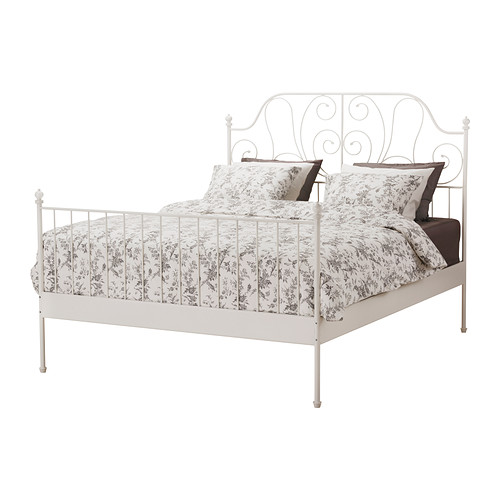 And I'm pretty sure I want to go with this white crib from Graco:
I'll use one of our nice wood dressers as a dresser/changing table. I want to refinish an end table that has 2 lower shelves/baskets and paint it a fun color. I haven't looked much but I want to find an attractive and comfy rocking arm chair (think NOT a traditional glider). So I just looked real quick on Babies"R"Us and WOWZA! I have high-end taste when it comes to this purchase. I mean, this glider is gorgeous, but on sale for $430! I don't think so!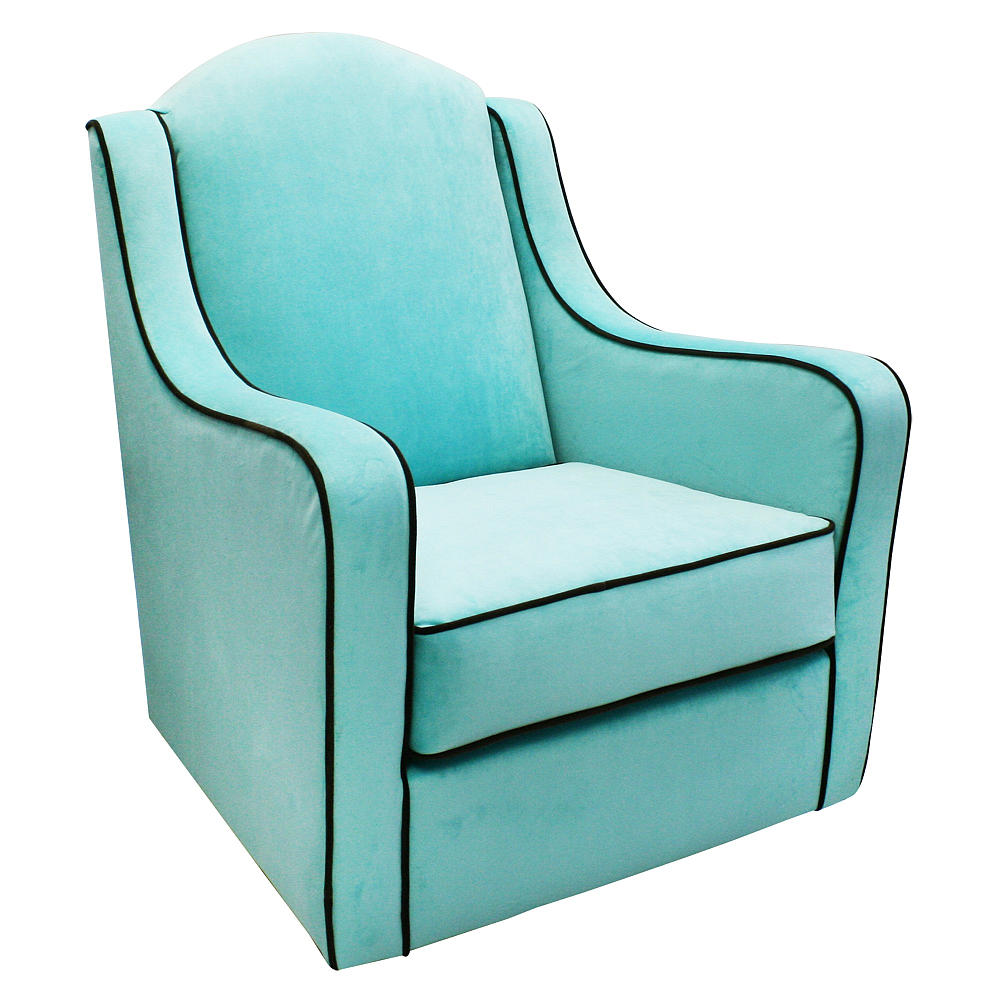 That's all for Part 1!
Tina
posted June 11, 2013